Our products / Steam floor scrubbing machines
Detailking steam scrubber series devices are well suited for simultaneous cleaning and disinfection of all kinds of floors and carpets. Small footprint , suitable construction and the highest specifications make the devices are simple to use and easy to transport . The addition of dry steam functions to accelerate and augment the effectiveness of cleaning.
The use of interchangeable brush allows you to work on almost any surface and their asymmetric spacing and the opportunity to ride in both directions provide an extremely thorough cleaning , also at the same walls and in the corners.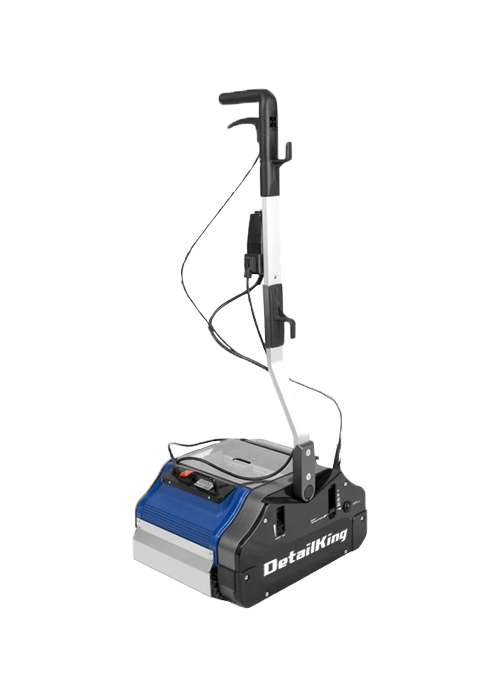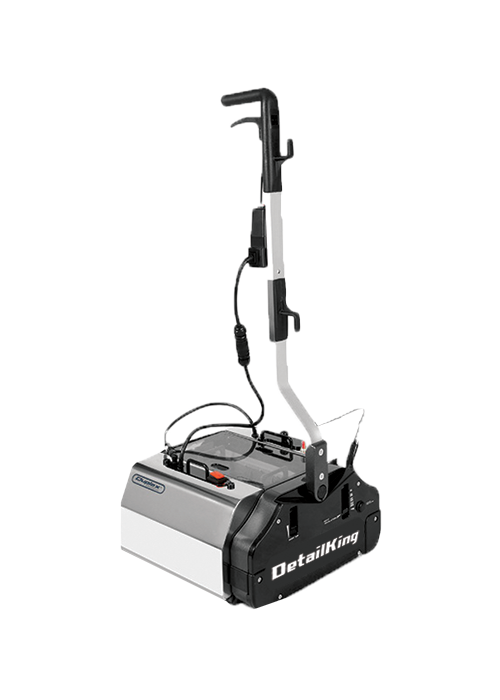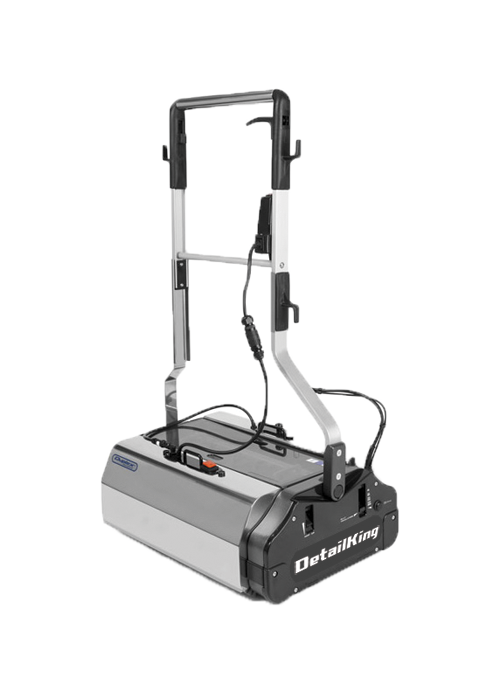 | | | | |
| --- | --- | --- | --- |
| | ROTO STEAM 340S | ROTO STEAM 420S/420SP | ROTO STEAM 620SP |
| Lenght | 430 mm | 430 mm | 430 mm |
| Width | 340 mm | 420 mm | 620 mm |
| Height | 250 mm | 250 mm | 260 mm |
| Weight | 29 kg | 29 kg/31,6 kg | 41,5 kg |
| The diameter of the brush | 102 mm | 102 mm | 102 mm |
| length of brushes | 280 mm | 350 mm | 550 mm |
| Power supply | 240 Volt | 240/115 Volt | 240/115 Volt |
| Power | 1000 Watt | 1000 Watt | 1000 Watt |
| Insulation class | 1 | 1 | 1 |
| Frequency | 50 Hz | 50/60 Hz | 50/60 Hz |
| Surface | 200/300 m2/h | 350 m2/h | 550 m2/h |
| Water tank | 2,1 L | 2,7 L | 4,75 L |
| Tank dirt | 1,9 L | 2,3 L | 3,6 L |
| The width of the spray steam | 250 mm | 330 mm | 530 mm |
| Power boiler | 1300 Watt | 1300 Watt | 1400 Watt |
| Pump power | 16 Watt | 16 Watt | 16 Watt |
| Boiler voltage | 240 Volt | 240/115 Volt | 240 Volt |