Our products / Floor scrubbing machines
Scrubber Detailking 280/340/420/620 a series of compact scrubbers are well suited for cleaning any kind of floors and carpets size . Thanks to its small rozmiaromi low weight , these devices are very easy to transport and use.
Unbalanced spacing of the brush and the opportunity to ride in both directions allow for thorough cleaning of the surface at the same walls and corners. Detailking scrubber is designed for companies , cleaning services , and to any areas in which you require absolute purity.
Through the use of interchangeable cylindrical brush , the device can be used to clean almost any surface.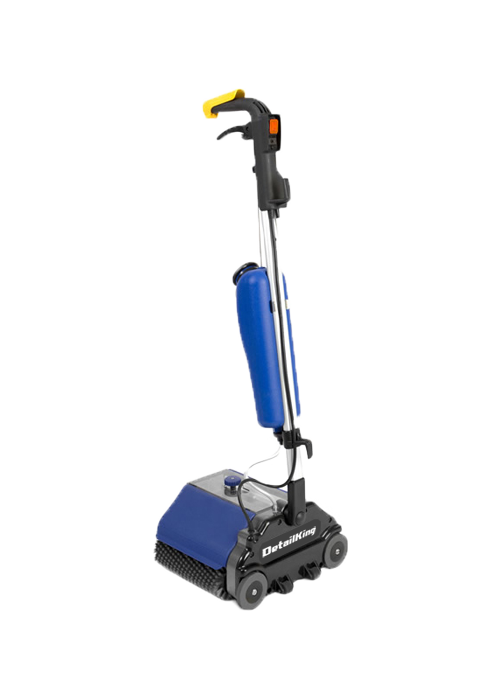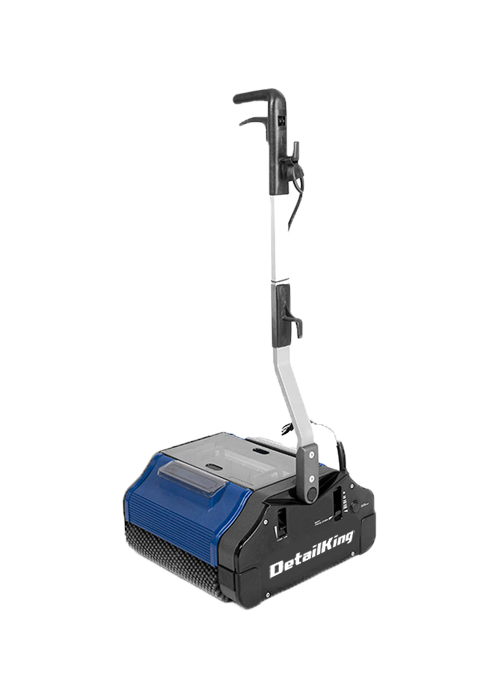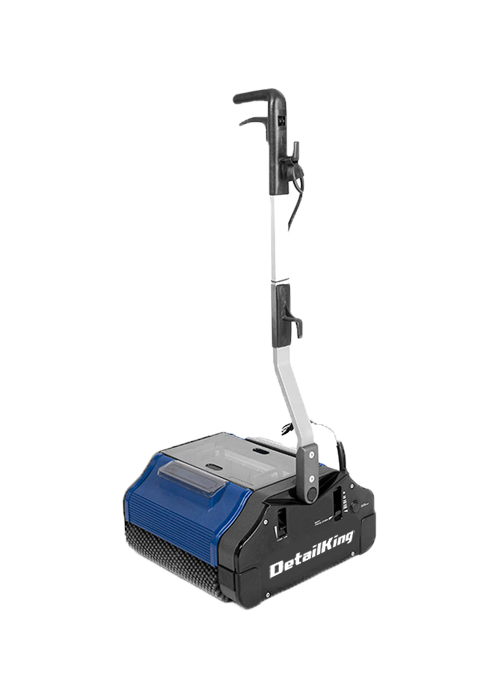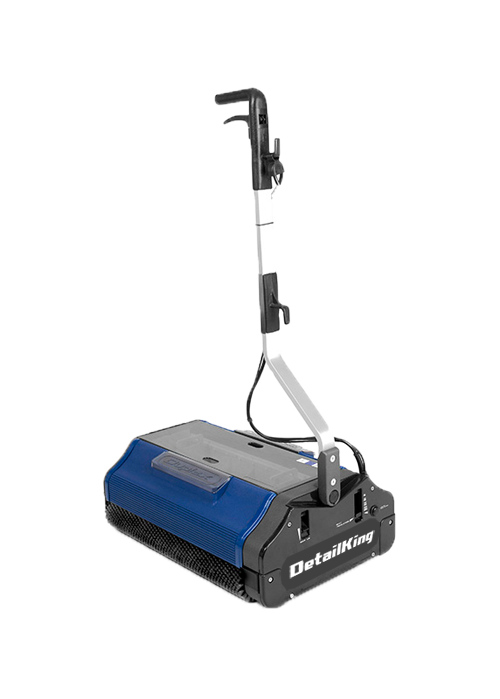 | | | | | |
| --- | --- | --- | --- | --- |
| | ROTO 280i/280 Battery | ROTO 340 | ROTO 420 | ROTO 620 |
| Lenght | 330 mm | 430 mm | 430 mm | 430 mm |
| Width | 280 mm | 340 mm | 420 mm | 620 mm |
| Height | 165 mm | 240 mm | 240 mm | 240 mm |
| Weight | 13 kg | 27,5 kg | 27,5 kg | 36,5 kg |
| The diameter of the brush | 85 mm | 102 mm | 102 mm | 102 mm |
| Lenght of brushes | 224 mm | 280 mm | 350 mm | 550 mm |
| Power supply | 240/115 Volt | 240/115 Volt | 240/115 Volt | 240/115 Volt |
| Power | 350 Watt | 1000 Watt | 1000 Watt | 1600 Watt |
| Insulation class | 1 | 1 | 1 | 1 |
| Frequency | 50/60 Hz | 50/60 Hz | 50/60 Hz | 50/60 Hz |
| Surface | 100/200 m2/h | 200/300 m2/h | 350 m2/h | 550 m2/h |
| Water tank | 1,75 L | 4,2 L | 5,4 L | 9,5 L |
| Tank dirt | 1 L | 1,9 L | 2,3 L | 3,6 L |