Our products / Dry ice cleaning/soda blasting
dryiceKING/sodaKING 1000
Dry ice cleaning ans soda blasting are new methods which becomes more and more popular as most effective, non invasive and ecological ways of cleaning.
Wide range of applications and great results makes them perfect solutions for many commercial and industrial users.

DetailKing machines are professional, high quality dry ice and soda blasters, ready to use in all kind of environment, depending on model and techical data.

Our devices are the only ones on the market , they have the ability to work both dry ice and soda .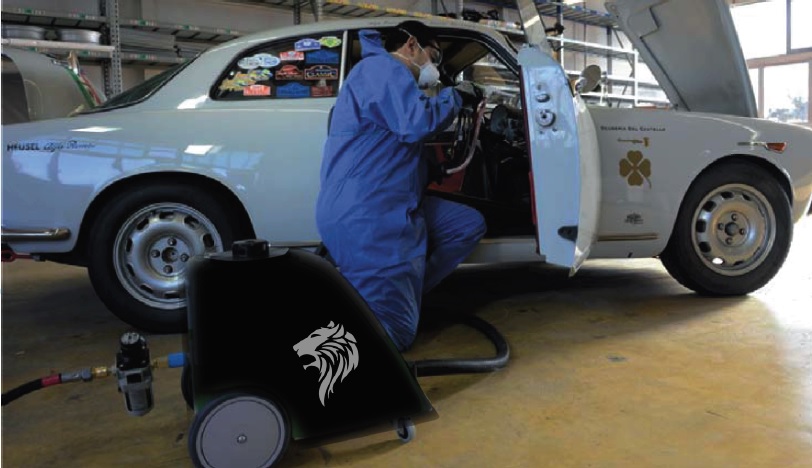 Applications:
-food processing
-print industry
-automotive sector
-plastic moulds
-general cleaning
-monuments renovation
Advantages:
-reduction of cleaning time
-effectiveness
-100% ecological
-no moisture
-chemicals free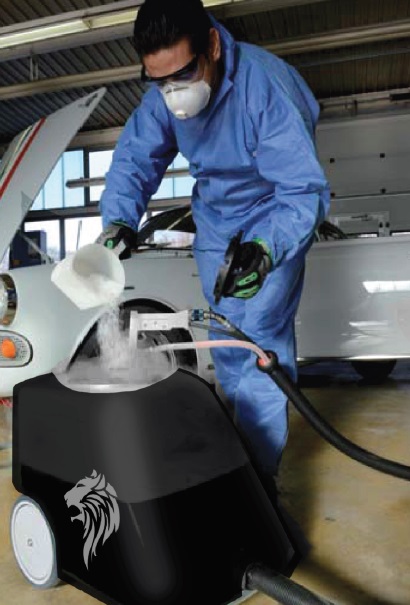 Data sheet:
| | | |
| --- | --- | --- |
| | | dryiceKING / sodaKING 1000 |
| Dimensions | cm | 60cm x 40 x 45 |
| Net weight | kg | 16 |
| Air consumption | l/min | 700 – 1500 |
| Blasting pressure | Bar | 3.5 – 8.5 |
| Pellet size | mm | 1.5 – 3 |
| Dry ice consumption | kg/h | 6 - 12 |