Our products / Cold water high pressure washers
High pressure washers DetailKing without heated water is professional cleaning equipment used in many industries and the cleaning sector .
Dell Series is the smallest , compact washers vertical design ,
ideal for mobile use and small services .
Gocta is a series of dedicated indirect wherever small size and adequate performance are a priority .
Tugela is an innovative device with the highest performance ,
for the most difficult works and services .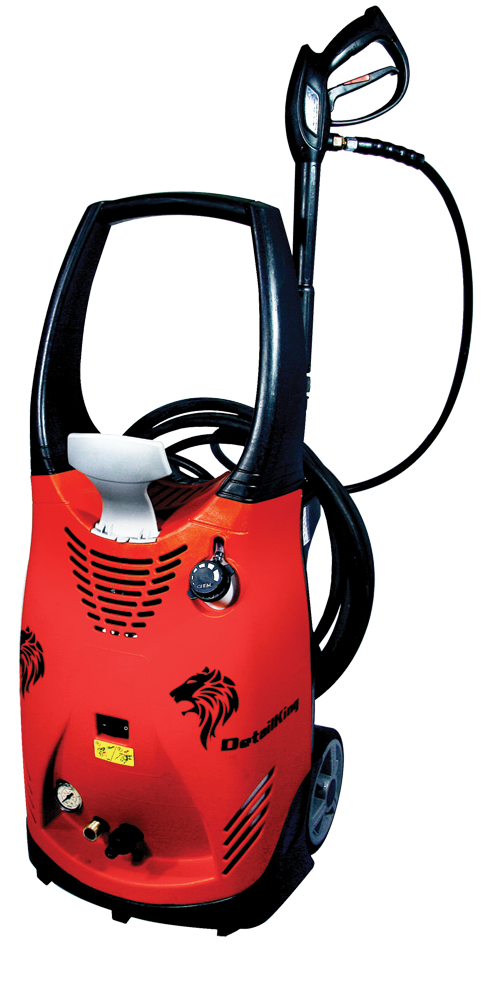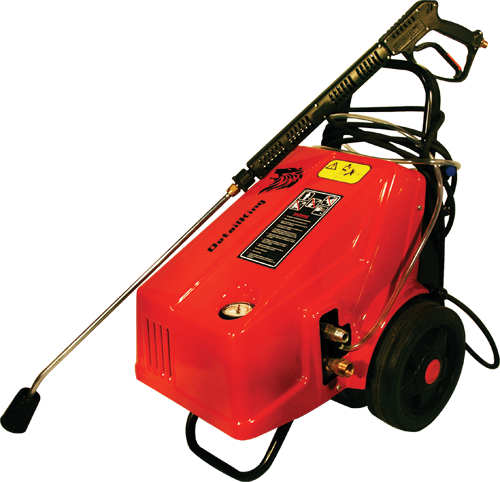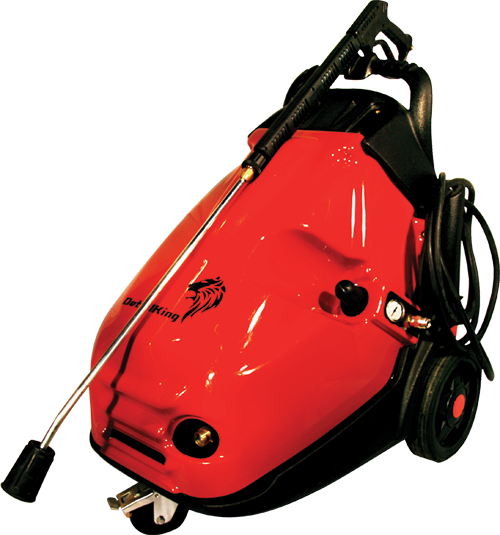 | | | | | | |
| --- | --- | --- | --- | --- | --- |
| | DELLA 150/8 TSS | DELLA 160/9 TSS | GOCTA 110/11 | GOCTA 130/9 | GOCTA 150/15 |
| Pressure | 150 bar – 2200 PSI | 160 bar – 2300 PSI | 110 bar – 1600 PSI | 140 bar – 2030 PSI | 150 bar – 2175 PSI |
| Efficiency | 8 L/min – 2,11 GPM | 9 L/min – 2,38 GPM | 11 L/min – 2,93 GPM | 9 L/min – 2,57 GPM | 15 L/min – 3,96 GPM |
| Engine | Elektryczny 2800 RPM – 2,7 kW | Elektryczny 2800 RPM – 3,1 kW | 3 HP – 2,2 kW – 1400 RPM | 3 HP – 2,2 kW – 1400 RPM | 5,5 HP – 4 kW – 1400 RPM |
| Voltage | 230 jednofazowy | 230 jednofazowy | 230 | 230 | 230/400 |
| Size | 80x40x58 cm | 80x40x58 cm | 60x50x78 cm | 60x50x78 cm | 60x50x78 cm |
| | | | |
| --- | --- | --- | --- |
| | TUGELA 100/12 | TUGELA 150/15 | TUGELA 200/21 |
| Pressure | 100 bar – 1450 PSI | 150 bar – 2175 PSI | 200 bar – 2900 PSI |
| Efficiency | 12 L/min – 3,20 GPM | 15 L/min – 3,96 GPM | 21 L/min – 5,55 GPM |
| Engine | 3 HP – 2,2 kW – 1400 RPM | 5,5 HP – 4 kW – 1400 RPM | 10 HP – 7,5 kW – 1400 RPM |
| Voltage | 230 | 230 | 230/400 |